As an Amazon Associate I earn from qualifying purchases.
The ultimate goal for every commercial cleaning company is to eventually get big, profitable, and get long term cleaning contracts. This is one of the most challenging parts of the business. 
However, If you know your way around, you will not have any problems. Everyone knows that winning those kinds of contracts will improve the business's outreach. But not everyone knows how to get one.
Most cleaning companies bid at lower prices to win cleaning contracts because of the competition. They completely neglect the fact that a well-written proposal can easily earn them the contract at their regular rates. 
In this article, we will discuss cleaning proposals, how to write one, and every other relevant information.
What is a Cleaning Proposal?
Before writing a proposal for a cleaning gig at a financial institution, an academic institution, or restaurant, ensure that your business is well organized. 
You must have the right tools, business identity, license number, and a cleaning crew always available to work. You have to get your business ready for the job. 
No business will want to hire an unprofessional cleaning company to handle their office spaces. When you have gotten everything set and willing to work, you can now worry about writing an effective proposal that is definitely going to get the attention of the prospective client.
A cleaning proposal is a document written to apply for cleaning contracts asking for permission to work for their company. A cleaning proposal is more or less like a resume letter used to apply for jobs. 
Failure to draft an attractive proposal may cost you the contract. Don't worry, we will learn about how to write a winning proposal in this article.
Why do you need a cleaning proposal?
I figured it is crucial for us to learn why you have to work on your cleaning proposal before bidding for a gig. As said earlier, a cleaning proposal tells the hiring company that you are ready to work for them. 
Since you are not the only cleaning company bidding for the contract, you have to improve your proposal. Here are a few reasons why you need a kickass cleaning proposal.
It is professional

. The hiring company is looking for a professional cleaning brand that they can trust to do a good job. They will not just hire any cleaning company with cleaning materials. So, your cleaning proposal is a way of communicating to them that you are professional, trustworthy, and competent enough to handle the job.
It attracts potential clients to hire you.

If your cleaning proposal is well written, it will catch the hiring manager's attention to try out your company. Only one trial is enough to put your business on the map. That's why it is essential to improve your cleaning proposal to win cleaning contracts. 
It convinces clients to hire you

. Do you know there will be a thousand and one proposals on the hiring manager's desk? So if your proposal isn't exceptional, then you can forget about it. A well-written proposal will sweep the manager off his feet and convince him to hire your company.  
How to Write a Compelling Cleaning Proposal?
This is the main section right here! A cleaning proposal isn't so difficult to draft. Follow these guidelines provided below and join the winning train.
Step one: A Thorough Inspection
Do you have any idea about the company where you want to work? If you don't, it would be best if you inspected the area you are going to clean before writing a proposal. 
You don't want to write the wrong information in your proposal. That will reduce your chances of getting the contract. A little snoop will help you know what the business looks like. Estimate the space you are going to clean and understand what you will need. 
Step two: Determine your work rate
After doing a quick inspection, I assume you now know more about the office or restaurant space you are cleaning. You should now have the following information which includes:
The number of square feet 

The number of rooms 

What needs to be cleaned daily, weekly or monthly

How many hours it will take to clean etc. 
Use these pieces of information to find a price quote for your services. Make it as reasonable and considerable as possible.
Step three: Work on your cover letter.
I will assume we have all heard these two words before, "cover letter." Don't forget that you are trying to apply for a cleaning contract. You will need a cover letter. A cover letter should begin with a salutation and an appreciation, thanking the hiring company for taking an interest in your company. Include the services you offer in your cover letter and write something unique about your company. 
Step four: Write about your company.
Write detailed content about your company and the services you offer. This section is dedicated to helping the hiring company learn about your company. Include all the services you provide in this section, your experience, and how competent you are. Also, write about your specialty in the cleaning profession and talk about your identity and recruiting process.
Step Five: Describe your services.
Dedicate a section to write a brief description of your services. This is to inform the company about what to expect from you. An example is depicted in the image below.
Step Six: Frequency of Services 
This section should include a schedule on how the cleaning will be done.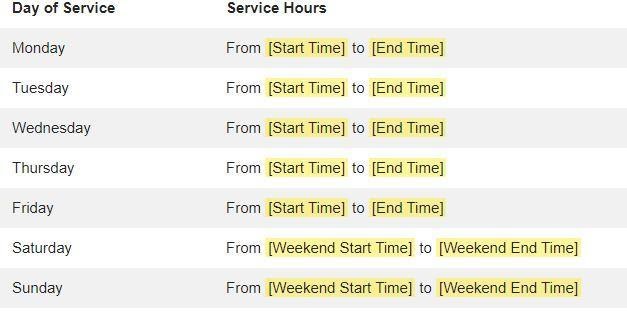 Step Seven: Include a Supply List
A supply list includes what you will need to carry out the cleaning operation. You can leave out this section if you have your tools. 
Step Eight: An assurance 
The purpose of this section is to ensure that the company trusts your services.
Step Nine: The Total Cost
Includes the total cost for the services you are offering.
Step Ten: Agreement of Service
Conclude your cleaning proposal with a section that ascertains that the hiring company agrees with your terms and accepts your proposal.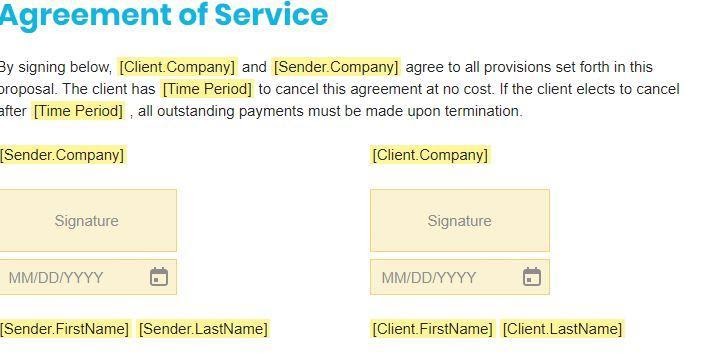 Conclusion 
A kickass cleaning proposal is the right way to get the most profitable cleaning contracts. You can decide to write it yourself or search online for incredible cleaning proposal templates. 
In this article, we showed you how to write an eye-catching cleaning proposal guaranteed to increase your chances of winning bidding contracts.
Follow our proven and tested guide for crafting converting cleaning proposals, and get amazing results.
Amazon and the Amazon logo are trademarks of Amazon.com, Inc, or its affiliates.